The Puzzle & Craft Factory
Designing, manufacturing and selling mechanical puzzles since 1991
Click below to visit our Puzzle Pages: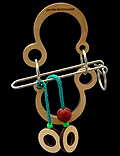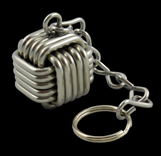 Mechanical puzzles, brain teasers, games
and toys that are fun and educational
for all ages and skill levels
Please take a minute to complete the survey at the bottom of this page.
Your input is very important and helps us to better meet our customers needs
***
All of our puzzles are made by us... and manufactured with pride
in the USA. We do not have any "toxic-toy" issues.


***
We sell Bent Nail Puzzles in BULK!


***
Payment Methods and Options


***
*** To prevent delays on INTERNATIONAL ORDERS, Click Here ***

***

Marketing is Great with Puzzles!
Add your company logo to a puzzle for Trade Show advertising,
Trade Show give-aways or company parties...

- Let us help you with your next marketing project -
(We also have in-house Laser cutting & Engraving, along with imprinting capabilities)


About Our Puzzle Company
What Type Of Puzzle Person Are You?
Choosing The Right Puzzle
About Puzzle Levels


Click here to be added to our distribution list!

To Other Puzzle Sites
Copyright © 1991-2014 The Puzzle & Craft Factory. All rights reserved.